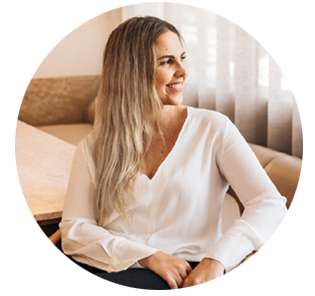 In 2009 I was fortunate enough to have Zoë as my Typographic tutor at Griffith University Queensland College of Art.
As a young, aspiring designer — seeking guidance and practical know-how — Zoë offered
me a work experience position and one-day-a-week mentorship program throughout my
final year of university in 2010.
Zoë was an open book — she empowered me to identify my interests, develop my design strengths, harness my creativity for commercial viability and championed my personal brand attributes—something extremely important for cut-through in such a saturated industry.
As a successful, brilliant mentor and designer – Zoë's capacity for creativity, collaboration and teaching goes well beyond any bounds I have ever seen.
It was an absolute pleasure to be mentored by this incredible woman, and I would do it all again in a heartbeat.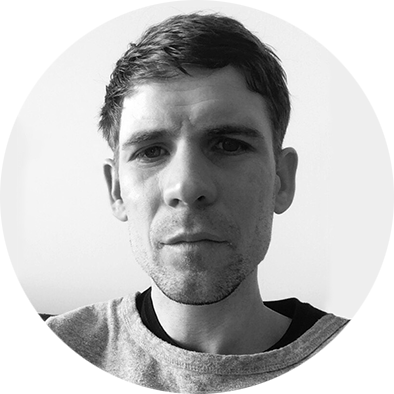 Joshua Tatarynowicz
Graphic Designer, Studio Round
Zoe was my teacher in my first year of design study in 2006 and it was very obvious from the get-go that she was one of the good ones. At the time I was really unsure if I was doing the right thing. I was a fair bit older than the other students and didn't naturally fit in. I felt I had some ability but no direction or idea how to use it and was seeking a mentor. Zoe quickly became that person. She continued to give me advice and guidance about my study for the next four years and helped me transition into a university degree course.
During this time I really struggled with essay writing and Zoe coached me through this process, explaining things in a way that I could understand and helping me formulate my own ideas. I particularly remember her help with referencing from academic sources as I had never done this and found the process overwhelming and stressful.
After that I started working as a graphic designer and continued to seek guidance about the next steps in my career.  
I can honestly say that I would recommend Zoe as a mentor to anyone seeking advice in any creative industry. I still do to this day.
Zoë Collins is one of the most fun-loving creative professionals you will come to meet and I am so unbelievably grateful for her mentorship. We first met in 2010 and I was an overwhelmed design student, with lots of ideas, no action and a few months away from graduation. A friend and fellow student recommended I reach out to Zoë and it was the best decision I ever made.
Zoe gave me the confidence, practical experience, resources, fresh perspectives and tools I needed to create a pretty kick-ass portfolio (which I didn't even know I was capable of) and make industry connections that ultimately landed my first full-time design position.

9 years on, I am the Design Director of Notebox — Zoë still inspires me and reminds me to harness what is uniquely me, be productive but not too serious. 

My gratitude goes beyond words — it was a truly transformative experience being mentored by Zoë and I still apply so much of what I learned to my own work today.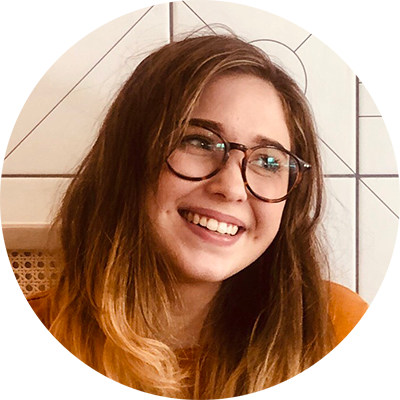 Emily Hill
QUT student, Interactive and Visual Design, 2019.
Being taught be Zoë was an absolute pleasure. Her wealth of knowledge and passion for art and design truly shines through her teaching style. Zoë invests time in understanding students, their learning style and academic progress, to facilitate effective and enjoyable learning experiences. Individual ideas were always acknowledged and progress celebrated. Zoë's teaching approach was one that was relaxed and inviting, but never without a sense of accomplishment towards educational milestones.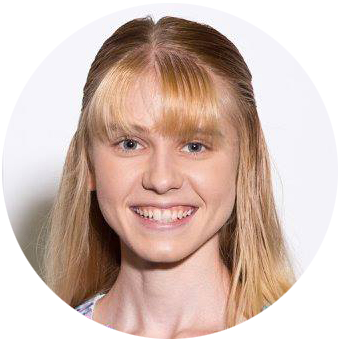 Taylor Joppich

QUT student, Interactive and Visual Design, 2019.
Winner Vice Chancellor's Scholarship, awarded for academic excellence, 2016.
Zoë was my typography tutor at QUT in 2017. Her experience, industry-specific knowledge and passion for design shone through her teaching and made her an invaluable resource to learn from.

Zoë helps bring out the best of you as a designer/creative and she isn't afraid to provide the highly useful, constructive criticism required to challenge you and take your work to the next level.
It was a pleasure to be taught by Zoë!